Mobile Heater Tripod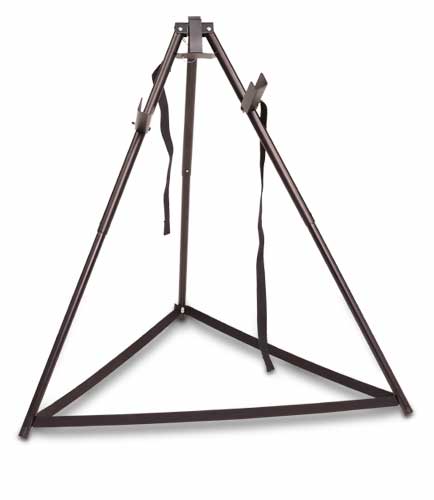 WLS IS CALLED INTO ACTION: METAL TRIPOD STAND
This metal tripod stand is part of a mobile heating unit used by US armed forces in the field. After 9-11 the increased demand for mobile heaters exceeded our customer's capacity to produce.
WLS was called into action, and we immediately dedicated one of our manufacturing cells to the task. Within two weeks we had manufactured and assembled all the components to help our customer, help our country.
Material: Aluminum tubing, nylon straps, steel cable and connecting hardware
Lead Time: Two weeks
Quantity: 1600 units in 6-days, 10,000 annually
Finishing: Paint and anodize
Let us help lower your total cost. Request a WLS RapidQuote today.