Copper Electrical Switch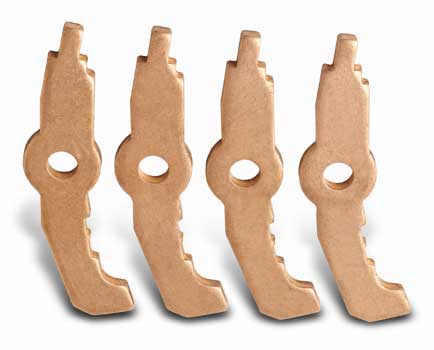 TOOL CRASH STOPS PRODUCTION AND WLS COMES TO THE RESCUE: METAL SWITCH PART
Production on this copper part came to an abrupt stop when our customer's in-house tool crashed. The part is a critical component in a popular electrical assembly that was in peak demand at the time.
To accommodate their emergency, we immediately setup a manufacturing cell, designed and built tooling with a demanding "fineblank" edge, and we had material flown into us on a Friday. 48-hours later, we were delivering parts. What a weekend!
Material: Copper Bar .187 inches
Tooling: WLS Smartooling
Quantity: 2000 units immediately
– 200,000 over next two months
Finishing: No special finishing required
Let us help lower your total cost. Request a WLS RapidQuote today.