Embossed Steel Panel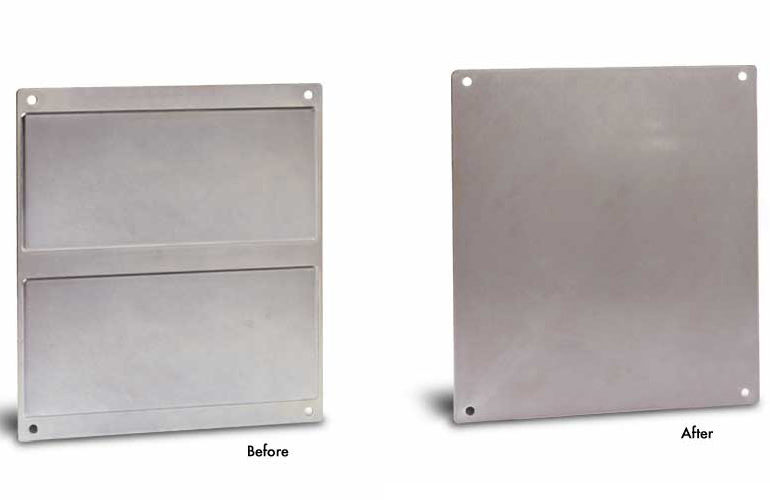 DESIGN REVIEW RESULTS IN 25% COST REDUCTION: EMBOSSED METAL PANELS
Over the years our people have created many successful programs based on lean manufacturing techniques. So we were ready to participate in a team value analysis to help reduce the cost of this part. The trick was to realize savings without spending a fortune.
After an on-site review with our customer's manufacturing team, it was determined that eliminating two embossed panels would not affect the parts form, fit or function. The design change eliminated 20,000 hits and resulted in a cost reduction of 25%.
Material: Cold Rolled Soft Temper .060 inches
Tooling: WLS Smartooling (modified in two hours)
Quantity: 10,000 units annually
 Finishing: Zinc with clear chromate
Let us help lower your total cost. Request a WLS RapidQuote today.