Single-Sheet Steel Box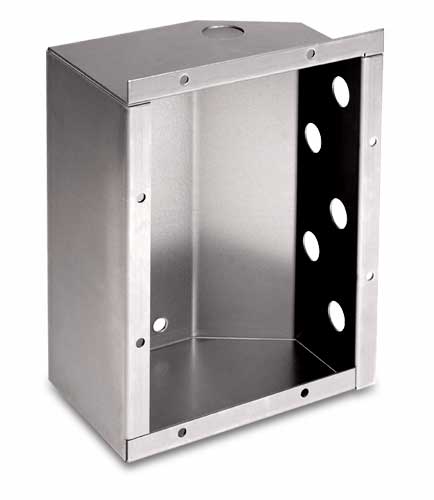 WLS TRANSFORMS THREE INTO ONE: FABRICATED STEEL BOX
The quantities for this control box are small, so our customer did not give it that much attention. Another fabricator originally produced the part for them by assembling three separate panels and welding them together.
Things change. Our customer took another look at the part. They wanted ideas on how to produce it faster, improve the quality and achieve a total lower cost. After a series of discussions with our engineers, the customer approved design modifications that allowed us to produce it from a single panel in one of our manufacturing cells. Change is good.
Material: Hot Rolled Steel 14 gauge
Lead Time: Four weeks
Quantity: 50 units per release
Finishing: Black powder coat (Shown uncoated in photo)
Let us help lower your total cost. Request a WLS RapidQuote today.