Steel Mounting Plate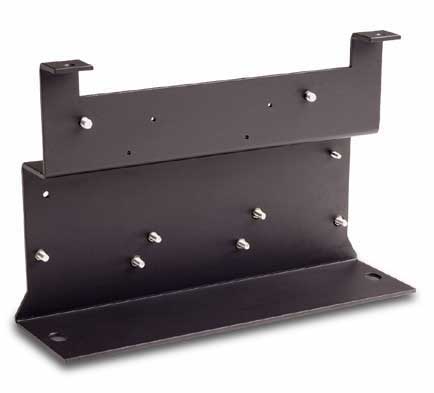 WLS DESIGN REVIEW CUT COSTS: METAL MOUNTING PLATE
This mounting plate was originally produced without the clinch nuts and threaded studs attached. They were manually installed during a sub-assembly process by our customer.
Although the quantity is small, our customer was getting big pressure from the market to reduce their costs and assembly time. They asked us for a design and production analysis.
Knowing their processes, and their need for an immaculately finished assembly, we created a low cost method of producing the plate with the nuts and studs attached. This saved time, money and eliminated their need to manage the assembly and hardware.
Material: Cold Rolled Steel .120 inches
Lead Time: Two weeks
Quantity: 250 units bi-annually
 Finishing: Flat black powder coat (Blemish and scratch free)
Let us help lower your total cost. Request a WLS RapidQuote today.