Efficient Aluminum Cover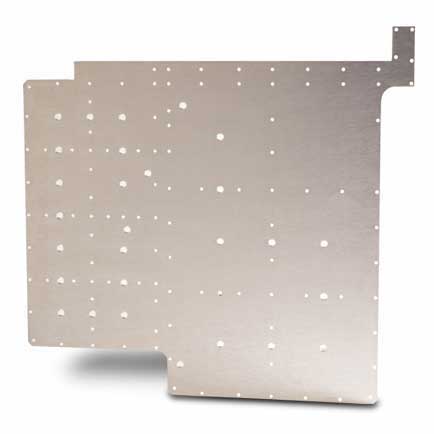 WLS reduces cost and lead time by more than 60%
This part finds its way into some extremely volatile and competitive technology markets. Cost and lead time are the driving factors. With this assignment, we were asked to evaluate the part for manufacturing efficiencies.
Starting with the drawings, we determined that many of the blueprints violated acceptable fabricating paradigms. So we worked with our customer to develop new specifications that eliminated costly processes. The net result was a 62% reduction in cost and a 75% reduction in lead time on this part alone. There are over 50 similar parts that we produce for them. Now think about the savings.
Material: Aluminum Sheet .125 inches
Lead Time: One week
Quantity: Over 50 different sizes with quantities ranging from 25 to 25,000 units annually.
 Finishing: Iridite or silver plating
Let us help lower your total cost. Request a WLS RapidQuote today.