Smart Stainless Steel Belt Clip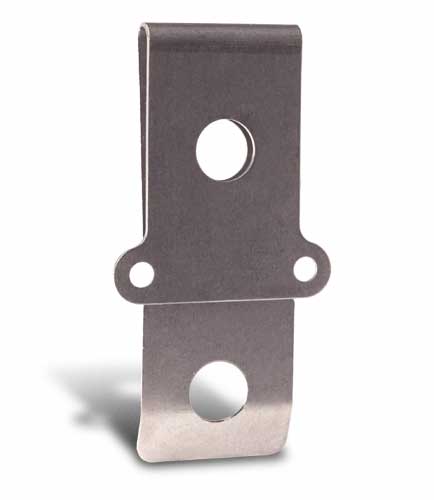 WLS TAKES RISKS TO SATISFY CUSTOMERS: METAL BELT CLIP
This may look like a simple part, but it's really very tricky to produce. In fact, our customer had a tough time sourcing it. All the other metal stamping companies they contacted declined to quote. We were also apprehensive. The problems were design, manufacturability, material and time.
With the clock ticking, we pushed our Smartooling technology and our development process to the max. Now you're looking at the result. It's not only accurate, but it was delivered on time, and on budget. Whew!
Material: 301-Half Hard Stainless Steel .032 inches
Tooling: WLS Smartooling
Quantity: 50 prototype units produced within
9-days of request – 2500 per release thereafter
 Finishing: Vibrating deburr, oil-free surface
Let us help lower your total cost. Request a WLS RapidQuote today.